How Many Faces Can I Paint?
* 2023 Wisconsin Events Only *
A distance of 40 miles roundtrip, from my location in south Oshkosh, is included in all rates. Event locations outside of that have a travel fee of 65.5 cents per mile.

I bring everything with me! Including chairs & a table, water for painting and a menu.

I use professional, FDA -approved face paints, cosmetic glitters and latex-free tape & body glue.

I offer many designs, with a focus on animals and art.

How to Remove Face Paint:

Lather with soap then rinse with warm water or wipe off with a damp towel.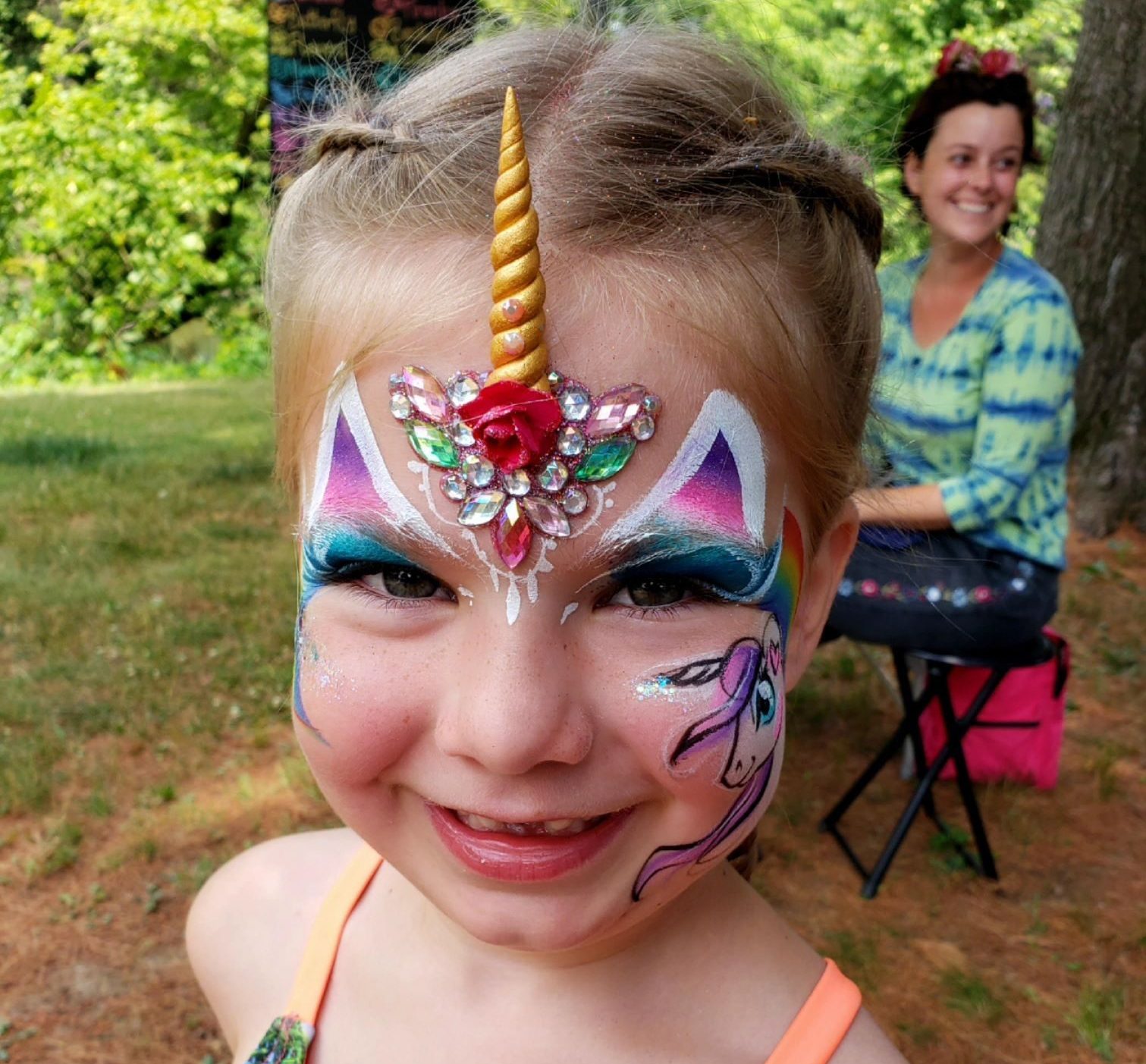 LIABILITY STATEMENT
Please read this for more information before requesting a booking.